Back to speakers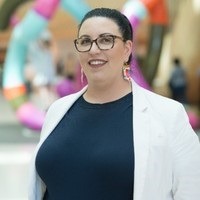 Follow Antonia Makkar
Antonia Makkar
MFIA
General Manager, Philanthropy
Baker Heart and Diabetes Institute
Antonia Makkar MIFA is a professional fundraiser with over 10 years' experience across the arts and health sectors, where she has raised millions of dollars. Her passion is philanthropy and raising the culture of philanthropy in Australia. Known for her impeccable relationship management, she has had success in creating and building major gift programs. As the General Manger, Philanthropy at the Baker Heart & Diabetes Institute she is responsible for leading strategy and raising transformational philanthropic gifts from high net worth individuals.
Antonia is the Deputy Chair of the FIA Victoria Committee and volunteers her time as a Board Member for a not for profit charity, Groomed to Go and the Advisory Committee for the ENDUCD Foundation.
Antonia has previously presented alongside fundraising colleagues in Australia and the USA.
Subscribe and connect
Don't miss out on exclusive info from our conference speakers!