Back to sponsors and exhibitors
Adflex Marketing
AWARDS CATEGORY SPONSOR
Specialising in digital, face-to-face, retail, tele and data acquisition fundraising
Adflex partners with charities and sporting organisations to explore revenue creation opportunities.
Our suite of services offers clients the opportunity to fundraise via Face-to-Face field acquisitions, Tele Sales, Tele Solutions and Brand Activations. In addition, we have successfully developed exciting new digital products and Lead Generation platforms.
Fundraising campaigns come in all shapes and sizes. Regardless of experience or budget, Adflex works in tandem with charity partners to create cost effective campaigns that foster a partnership across the lifespan of each supporters journey, increase cash flow and build and maintain a supporter base for the future.
With decades of experience in one-off trade campaigns and ongoing monthly programs, the team at Adflex are regarded as the industry leaders.
Visit website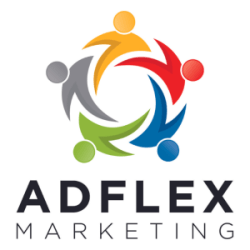 Subscribe and connect
Don't miss out on exclusive info from our conference speakers!